Free Shipping on all orders over $200 / USA Only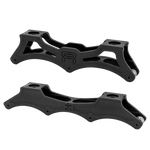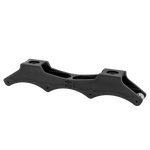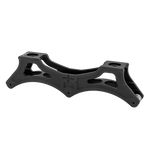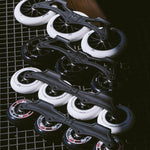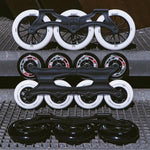 FR - UFS FREERIDE FRAMES
Regular Price

$ 150.00

Sale Price

$ 150.00

Regular Price

Unit Price

per
ll frames sold in pairs. Axles and spacers included.
Wheel base

 236mm (3x110mm), 

243mm (4x80mm),

260mm (3x125), 

255mm (4x84mm), 273mm (4x90mm)
Flat
UFS mounting
ATTENTION
FR - UFS FREERIDE frames 4x80mm / 4x84mm / 4x90mm / 3x125mm
However may need an adaptor to be properly mounted on some boots/soul plates :  
The wheels overpass the frames by one millimeter, so depending on the above part, the wheels might rub with the boots or soul plates, and may not spin properly
If the boot or soul plates are grinded by one millimeter, the wheels won't touch.
If the frames are equipped with FR - UFS RAISING PLATES, the wheels won't touch. 
 
Raising plates are not included with the frames, and must be purchased separately, if needed. 
The UFS FREERIDE FRAMES 310 (3X110mm) are not concerned, and can be mounted on any UFS model without raising plate.